About NMU
Founded in 1934 and having become co-sponsored by the Ministry of Education of China, the National Health and Family Planning Commission and the People's Government of Jiangsu Province in 2015, Nanjing Medical University (NMU) is branched into 24 schools, including the School of Basic Medical Sciences, the School of Public Health, the First School of Clinical Medicine, the School of Pharmacy, the School of Stomatology, and the School of Nursing, etc. The university, with 24 affiliated hospitals and 50 teaching hospitals, is the house of more than 1,600 teaching staff and more than 14,000 students.
In recent years, Nanjing Medical Universityhas achieved its leading edge and distinctive feature in the research of cardiovascular diseases, oncology, public health and preventive medicine, reproductive medicine, rehabilitation medicine, neurology & psychiatrics, and pediatrics. The university has State Key Laboratory of Reproductive Medicine (the only one in China), and dozens of key laboratories supported by the Ministry of Science and Technology, the National Health and Family Planning Commission, or Jiangsu Province. Five disciplines (clinical medicine, molecular biology & genetics, biology & biochemistry, neuroscience & behavioral science, pharmacology and toxicology) have jumped into the top 1% of ESI rankings. High-impact papers have been published by top-level magazines like Nature, Cell. In the ranking of global colleges and universities released by US News in 2017, NMU gets its 847th place, the 61st in mainland China.
Dedicated to high-level medical education and research, NMU is seeking global talents to construct a brilliant faculty and an atmosphere in which everyone strives to be, has opportunity to be, and plays fully to be a talent. We sincerely welcome domestic and foreign talents to join us in developing NMU into a high-level research-oriented university with global prestige and distinctive features.
Positions
Professors and associate professors are needed in clinical medicine, stomatology, basic medical sciences, public health & preventive medicine, pharmacy. Disciplines include: physiology, neurobiology, immunology, pathology, pharmacology, bioinformatics, cell biology, stem cell and nerve regeneration, epidemics, occupational and environmental health, health toxicology, nutrition and food hygiene, oncology, obstetrics and gynecology, gastroenterology, endocrine metabolic diseases, orthopedics, ophthalmology, hematology, pediatrics, emergency medicine, critical care medicine, laboratory medicine, medical imaging, stomatology, nursing, rehabilitation medicine, etc.
What we offer
NMU offers favorable salary, benefits, housing and relocation allowance, start-up funds and research team.The university helps candidates to apply for talents projects of state and provincial levels, like the National Thousand Young Talents Program, Jiangsu Specially Appointed Professors, etc.
Requirements
1.Having a Ph.D./M.D. degree.
2.Senior applicantsshould have ability to lead an academic program such as team, center and department, and manage a national level research project.The junior applicants are expected to have cooperative spirit and the ability of independent research.
3.Having teaching competence, and the ability to supervise students at college and graduate levels.
How to Apply
Applicants should submit electronic copies of the following documents to mlu@njmu.edu.cn.
1.Updated Curriculum Vitae.
2.Publications in the past five years, PDF of five representative works.
3.Research plan after recruitment, including research topics and expected research accomplishments and goals.
4.Three letters of recommendation (at least two from oversea professors).
Contact Information
Add: 101 Longmian Avenue, Jiangning District, Nanjing, China
Tel: 86-25-86869123
Fax: 86-25-86869122
Email: mlu@njmu.edu.cn
Post Code: 211166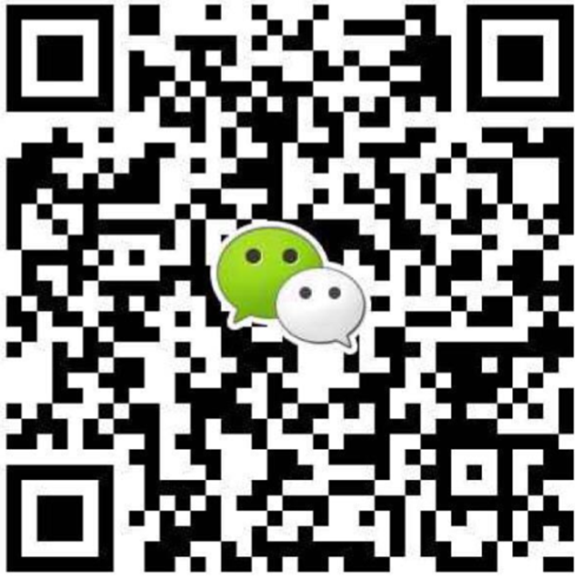 Research areas and requirements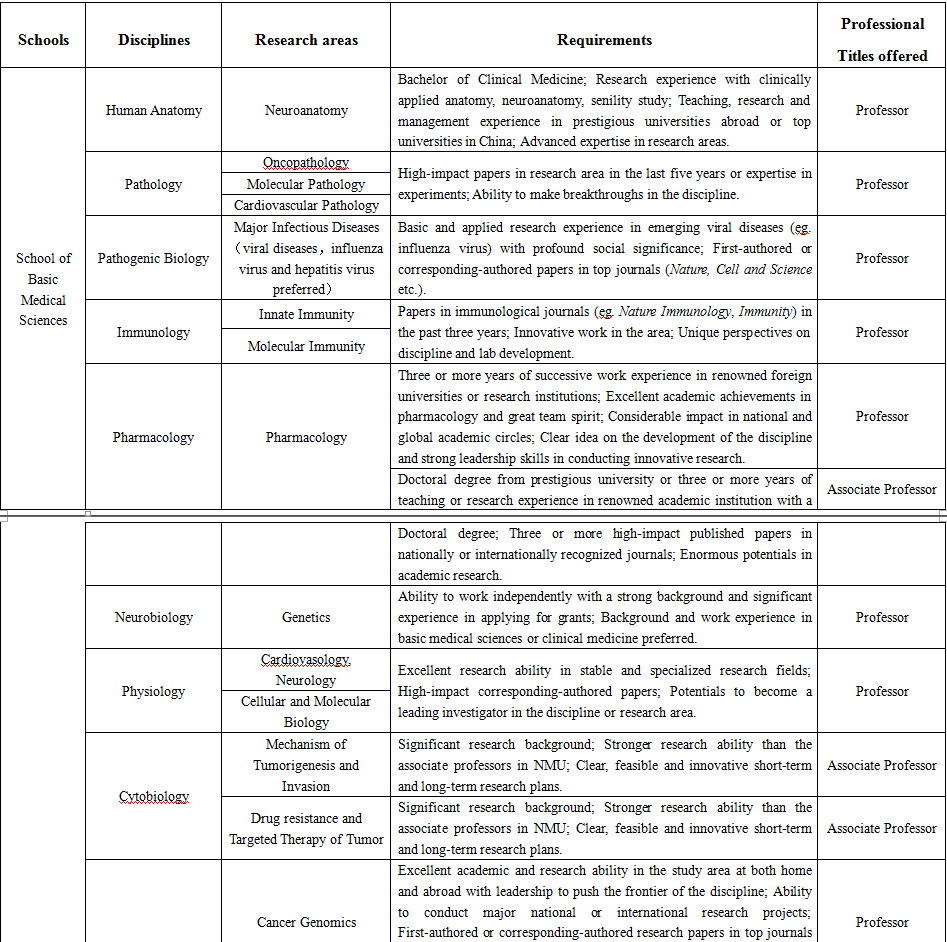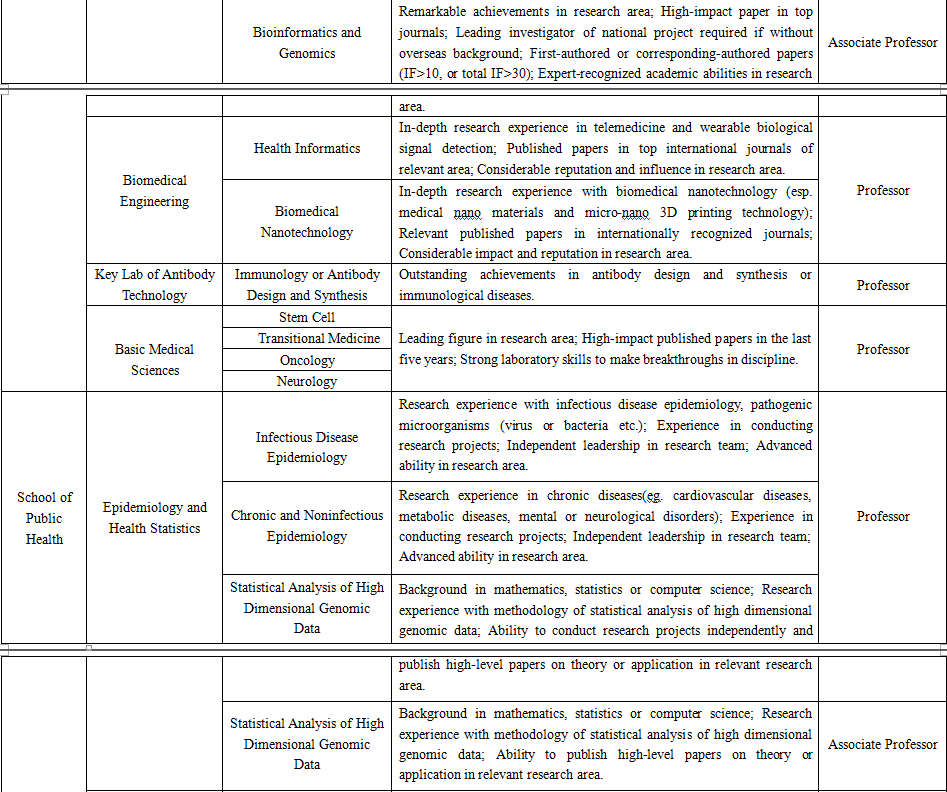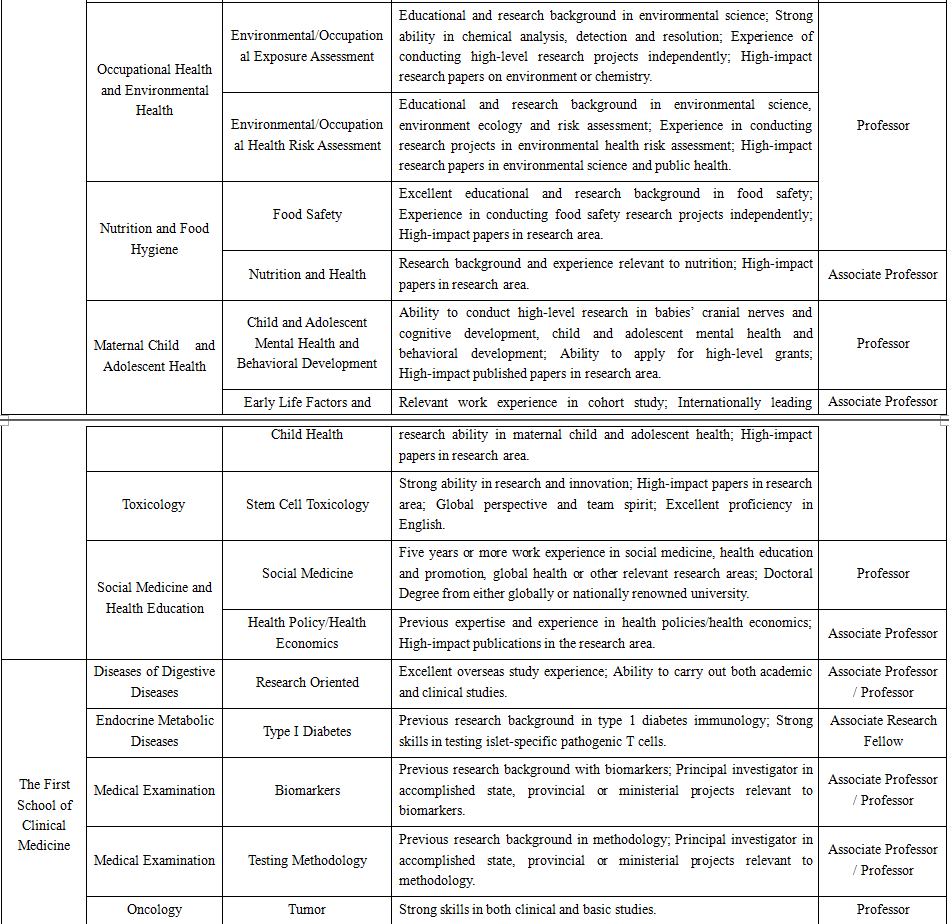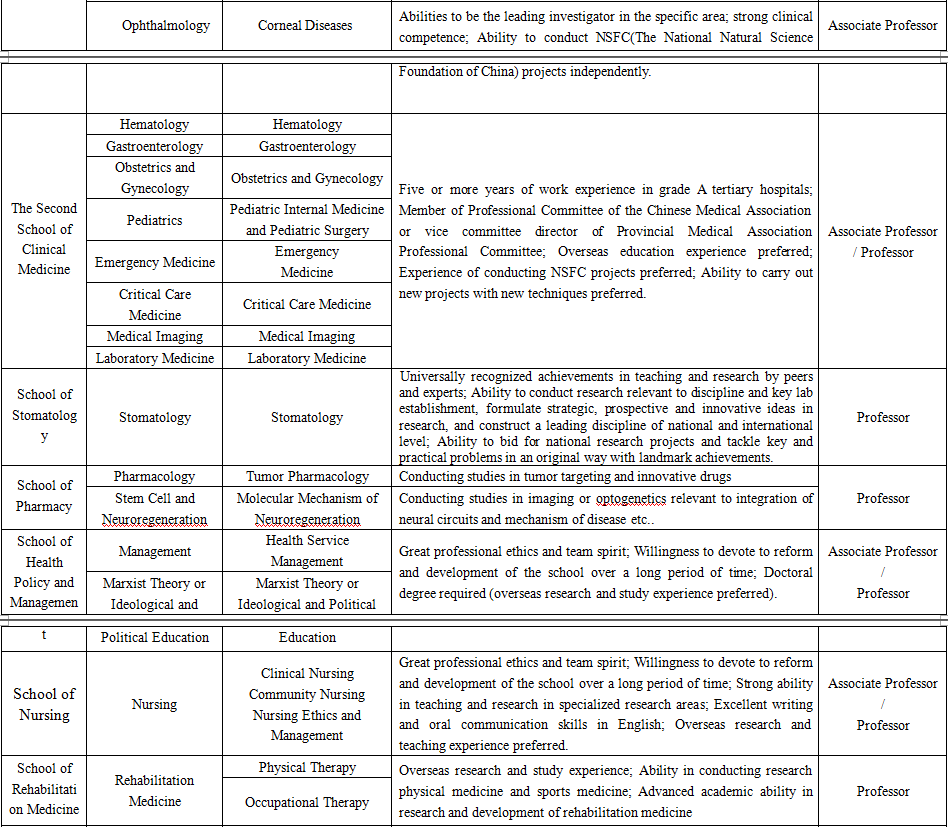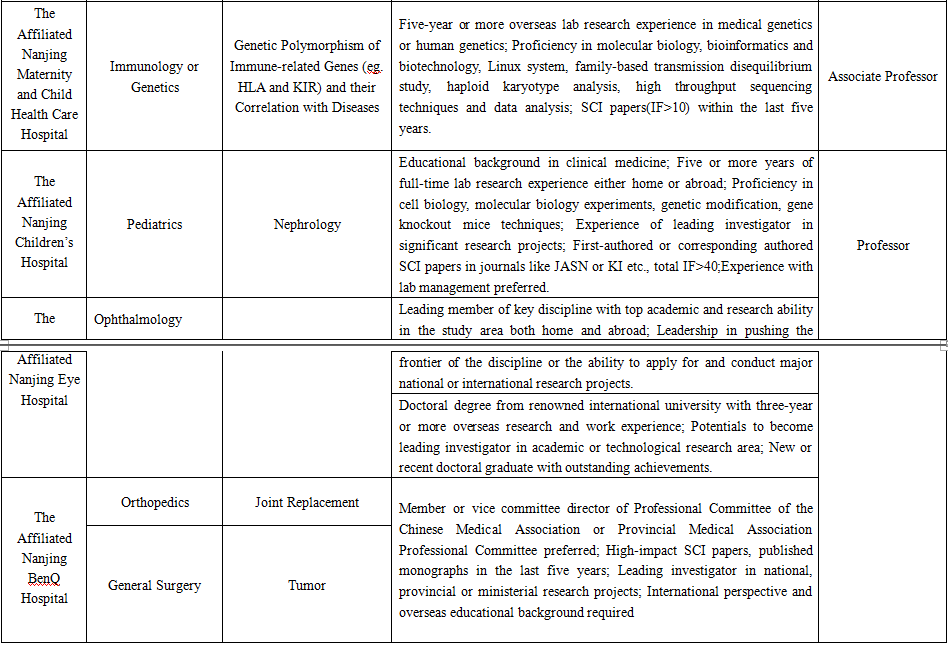 南京医科大学诚聘海内外英才
学校简介
南京医科大学创建于1934年,2015年被列为国家教育部、国家卫生和计划生育委员会、江苏省人民政府共建高校。拥有基础医学院、公共卫生学院、第一临床医学院、药学院、口腔医学院、护理学院等24个学院(部),在江苏省内外拥有24所附属医院和50多所教学医院。现有1600余名教职工,1.4万余名在校学生。
南京医科大学近年来以心血管病学、肿瘤学、公共卫生与预防医学、生殖医学、康复医学、神经与精神病学、儿科学作为重点和有优势的研究领域,形成了我校科学研究的特色。在这些领域内,我们拥有国内唯一的"生殖医学国家重点实验室",拥有20个国家科技部、国家卫生和计划生育委员会或江苏省重点实验室。拥有3个国家重点学科、1个国家重点培育学科、28个国家临床重点专科。临床医学、分子生物学与遗传学、生物学与生物化学、神经科学与行为学、药理学和毒理学5个学科入围"基本科学指标"数据库ESI前1%。我校学者在Nature、Cell等顶级刊物上发表十多篇具有高影响力的原创论文。在US News 2017世界大学排名中,南京医科大学位列全球第847位、中国内地高校第61位。
南京医科大学致力于发展高水平的医学教育和医学研究,鼓励独立创新,渴望引进海内外优秀人才,组建卓越的科学家队伍,同时营造人人努力成才、人人皆可成才、人人尽展其才的氛围。我们热忱欢迎海内外优秀学术人才加盟南京医科大学,共同把学校建成国际知名、特色鲜明的高水平研究型医科大学。
职位:
南京医科大学将在临床医学、口腔医学、基础医学、公共卫生与预防医学、药学等学科招聘教授和副教授职位,具体研究领域如:生理学、神经生物学、免疫学、病理学、药理学、生物信息学、细胞生物学、干细胞与神经再生学、流行病学、劳动卫生与环境卫生学、卫生毒理学、营养与食品卫生学、肿瘤学、妇产科学、消化病学、内分泌代谢病学、骨科学、眼科学、血液病学、儿科学、急诊医学、重症医学、医学检验学、医学影像学、口腔医学、护理学、康复医学等。
待遇
我们将提供相应职位的工资、个人津贴、购房补贴、安家费、科研启动经费和科研团队。学校将协助申报国家级和省级各类人才工程项目,如国家"青年千人计划"、江苏特聘教授等,并将会有额外的资助。
职位要求
1.具有博士学位。
2.资深应聘者具有建立和领导学术团队、主持重大科研项目的能力;年轻应聘者具有团队协作能力、独立开展科学研究并主持课题的能力。
3.具有指导本科生、研究生的能力和教学能力。
应聘方式
应聘者请发送电子邮件提交以下材料:
1.个人简历。
2.近五年代表性学术论著列表,5篇代表性论著的PDF件。
3.未来的科研计划,包括研究方向和预期成果。
4.三封同行专家推荐信,其中至少两封为外国专家推荐信。
联系信息
地址:中国南京市江宁区龙眠大道101号
联系人:陆铭
联系电话:86-25-86869123
传真:86-25-86869122
电子邮箱:mlu@njmu.edu.cn
邮政编码:211166
专业方向及岗位要求